Dental Exams & Hygiene in Airdrie
At Blunston Dental Group in Airdrie, Alberta, we recommend a general hygiene check up two times per year to help maintain your oral health. 
---
Dental Cleanings & Check-Ups in Airdrie
We are dedicated to your oral health. We recommend that you visit your hygienist at least once every six months. Daily flossing and regular brushing are very important to maintain the health of your teeth and gums. When you visit our office for your hygiene appointment, your dental health team will also provide you with diagnostic services. These include oral examinations, digital x-rays as well as oral cancer screenings.
We use Ozone treatment during some hygiene appointments. Ozone infused water or gas helps disinfect infected areas, which eliminates bacteria by killing potentially harmful microorganisms. This contributes to a heathier enviroment for your mouth by increasing blood flow, and can also support your body's immune response.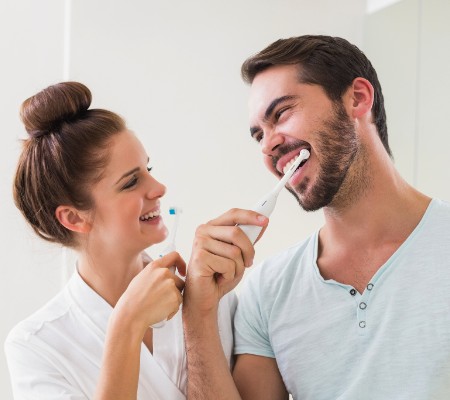 We also use different dental lasers to assist with hygiene and other general dental services.
Prevention
We know the importance of helping our patients prevent oral disease before it happens. Through routine checkups and routine cleanings with your dental hygienist, we can help you prevent oral health issues and maintain a healthy smile.
---